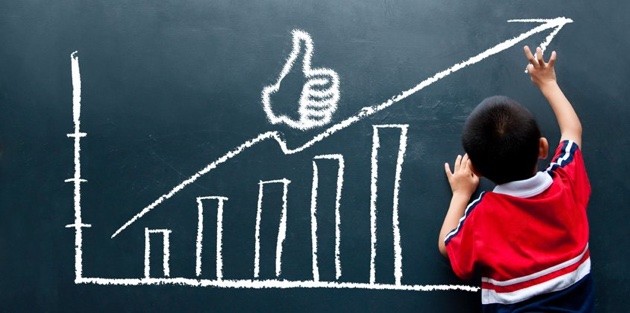 Social media handles are the best way to grow traffic on your blog. The more the number of followers on your social media handles, the higher is the traffic on your blog. But how do you increase the number of followers on your social media handles?
Growing followers on social media is a major worry for social media influencers. Having a high number of followers after all has huge benefits, right from the much coveted blue tick to the millions which can be made via brand tie-ups. While some have it easy, when it comes to growing their followers, most of the people struggle.
While one can grow their followers organically, by posting/tweeting regularly, it is a long & arduous process. For the restless lot, who are looking at quick results & do not mind spending a small sum, waiting long for results is not an option.
We wanted to grow our followers on twitter &instagram to increase traffic on our blog -
theopinionatedindian.com
(click here to read more). Read on to learn about our experiences, while trying to grow our blog traffic by buying followers on social media.
How To Buy Followers On Twitter
1) Buy Followers Directly From Twitter
Twitter is the most expensive platform to buy followers. While one can't buy followers directly on twitter, one can run ad campaigns to get more links, RT's, which in turn can lead to more followers.The minimum cost per day is $50. Thankfully one can pause the campaign after a certain amount if required.
We spent $20 in a month, which led to 40 likes & 5 followers.
2) Twiends
Twiends is a good way to gain followers. While one might feel happy over the growth in followers due to Twiends, sadly most of them will not respond to your tweets. Approx. 40%-60% will unfollow you within a span of few weeks. You will have to keep visiting twiends regularly to maintain your level of followers.
We did pay to get listed on twiends. Paying for an upgrade on twiends, led to us being featured in their listing. This led to a sudden spurt in followers. But as expected approx. 40%-60% of the followers unfollowed us within a few weeks.
3) Social King/Twittersfollowers/Brainpulse
There are several companies which offer 1000's of followers for a nominal fee. We did pay for a few of those. But sadly this is the worst option to grow followers on twitter. While we did feel happy, to see our followers gallup suddenly, our happiness was short lived.
Twitter conducts purges from time to time ie it blocks accounts of bots. Most of the followers you gain from paying these companies are bots, with barely any followers or tweets.
How to Buy Followers on Facebook & Instagram
The best avenue to buy likes/followers for your facebook/instagram page is directly from facebook/instagram. The process is very simple. A few steps & you can boost a certain post on your page.
Almost all the followers were genuine people. The various targeting options ensure that you attract the right kind of audiences for your page. Barring a few followers, most of the new followers have stuck with us even after months of running campaigns to grow our follower base.
Our Verdict
Growing your followers organically on twitter, leads to the best results when it comes to growing traffic on your blog. But if we were compare running ad campaigns on twitter vis-a-vis campaigns on facebook/instagram, we have a clear winner - facebook/instagram.
We would suggest you not to pay money to buy followers on twitter & tweet regularly to increase followers. You can rely on tweet scheduling apps like hootsuite, buffer etc to schedule posts, which in turn will help you grow followers.
Meanwhile, we strongly recommend posting on your facebbok/instagram pages & boosting those posts to increase likes/followers on your page.
Related Posts
https://www.blogger.com/blogger.g?blogID=2362634228758014710#editor/target=post;postID=3488329326961955438;onPublishedMenu=allposts;onClosedMenu=allposts;postNum=9;src=postname